Application Deadline:
November 1, 2023
---
Interview Notification Deadline:
December 8, 2023
---
Interview Dates:
January 16, 17, & 18, 2024
(via video technology)
---
Program Start Date
July 2024

Check with your primary site supervisor for your specific start date and information about orientation.
Aleutian Pribilof Islands Association (APIA)
General Information

The Aleutian Pribilof Islands Association, Inc. (APIA), provides Health Services (Primary Care, Behavioral Health, Community Wellness and Prevention) in four communities across the Aleutian and Pribilof Islands.  The four communities include Atka, Nikolski, St. George, and Unalaska. In addition, APIA serves the Anchorage community for those Medicaid eligible. Behavioral Health services are also provided in the Anchorage office, which will be the principal location of the AK-PIC training site. The mission of APIA Behavioral Health Services is to increase the quality of health in the service area by providing effective, continuous, and empathic treatment. Services include prevention, intervention, treatment, and continuing care.  APIA provides individualized, culturally congruent treatment, utilizing a recovery model as a basis for treatment.
APIA's treatment philosophy is one of assisting individuals to develop an awareness of their strengths and using their identified strengths to succeed with the treatment plan. Interventions are not only diagnosis specific, but they are also specific to the phase of recovery and stage of change. All services are provided in an outpatient setting, both in-person and via telemedicine.
Behavioral health services include individual, couple, family, and group psychotherapy to address mental health concerns, substance abuse difficulties, and co-occurring disorders. The most common occurring mental health issues include depression and anxiety related mood disorders; however, APIA does address the full range of diagnosis from adjustment to schizophrenia. Substance abuse treatment services include alcohol and drug information school (ADIS), evaluation and risk measurement/prevention, and individual and group therapies. Psychological testing is provided to geriatric, adult, children, and adolescent clients dealing with a broad range of issues from mental competency, learning disabilities, personality, emotional, and behavioral diagnostic issues. Psychiatric services involving medication assessment and evaluation are also provided through contractual partners, in addition to providing outpatient behavioral health services. While not directly part of the internship experience, behavioral health staff work with Primary Care staff to provided holistic, integrated care in four APIA service communities. Behavioral health staff members also assist with community outreach and education events.
The Internship Experience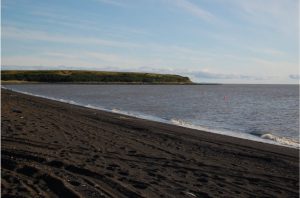 Interns will be exposed to a variety of treatment modalities (i.e., individual and group), across different media (i.e., in-person and telemedicine). Furthermore, interns will become familiar with administering a variety of psychological assessments in a culturally-sensitive manner dealing with diverse referral issues. Another distinctive component of APIA's training site is that all interns will be exposed to regional-based travel and work with community-based treatment providers, in the context of remote Native communities. This will ultimately prepare them for working in the mental health and substance abuse field in rural and remote Alaska. Interns will be full-time employees of the APIA, and expected to work Monday through Friday during business hours with rare opportunities for weekend travel. Interns will be based in Anchorage and will travel to one of APIA's regional service communities on a quarterly basis, at a minimum, for approximately one-week in duration per trip.  These trips are for immersion in life in rural settings, exposure to culture in the region, and not specifically clinical in nature. Travel expenses for these trips are covered by APIA, while travel for consortium requirements of required AK-SEA's, and graduation will be covered by AK-PIC.
Special Requirements of Applicants
Prior to beginning internship, all APIA interns must pass a background check per Alaska Statute 47.05.300-47.05.390.  This check is conducted by the Alaska Department of Health and Social Services Background Check Unit.  History of a felony or misdemeanor may result failing in the review process and prevent the intern from working at APIA.  See State of Alaska Barrier Crime Matrix for a full listing of barrier crimes:
https://www.akcertification.org/wp-content/uploads/documents/Barrier-Crime-Matrix.pdf.
The background check occurs after the Match outcome.
Staff
Seth Green, Ph.D., ABPP – Licensed Psychologist, AK-PIC Faculty, Primary Site Supervisor
Keri Boyd, Ph.D. – Licensed Psychologist, AK-PIC Faculty, Primary Site Supervisor
APIA Contact Information
Training Co-Director: Seth Green, Ph.D. – sethg@apiai.org 
AK-PIC Faculty: Keri Boyd, Ph.D. –  kerib@apiai.org
Website: apiai.org
Mailing Address:
Aleutian Pribilof Islands Association
1131 E. International Airport Rd
Anchorage, AK 99518-1408