Application Deadline:
November 1, 2023
---
Interview Notification Deadline:
December 8, 2023
---
Interview Dates:
January 16, 17, & 18, 2024
(via video technology)
---
Program Start Date
July 2024

Check with your primary site supervisor for your specific start date and information about orientation.
Providence Family Medicine Center (PFMC)/
Alaska Family Medicine Residency (AKFMR)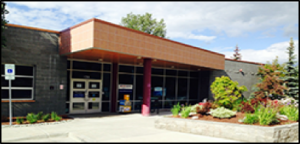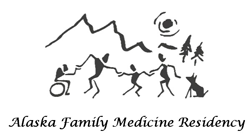 Providence Family Medicine Center (PFMC) is a primary care clinic providing full scope family medicine with open access for every member of our community. PFMC offers: preventive care; acute and chronic disease treatment; same day "urgent" appointments; procedures and minor surgery; behavioral health and social services; prenatal, pediatric, and geriatric care; and medical intensive case management. PFMC has been awarded recognition as Patient-Centered Medical Home (PCMH)™ by the National Committee for Quality Assurance.  As a fully integrated primary care clinic, PFMC has a robust integrated team-based care model, including Behavioral Health, Social Work, Nurse Case Management, Patient Navigation, Home Visits, and Pharmacy. The team works closely with patient's primary care physician to increase access, decrease utilization, and improve patient outcomes.
PFMC functions as a "safety net" clinic for underserved and under-resourced individuals in Anchorage, mainly serving Medicare, Medicaid, and uninsured populations.  Within our program, approximately 58% self-reported as Caucasian and 42% as another ethnicity, including the largest representation coming from Latinx (20%) and Hmong (11%) ethnic groups. PFMC treats individuals of all ages from newborn to geriatric and 65% self-report as female, 28% as male, and 7% as non-binary.
PFMC is the continuity care clinic for the Alaska Family Medicine Residency (AKFMR). AKFMR is the only family medicine residency in Alaska and maintains partnership with the University of Washington, WWAMI (Washington, Wyoming, Alaska, Montana, and Idaho) Family Medicine Residency Network. AKFMR's purpose is to deliver comprehensive resident education supporting the development of competent family medicine physicians who provide quality care to diverse populations, including rural, culturally diverse, and underserved communities in Alaska.
Professionals in this program place a major emphasis on cultural diversity and working within an interdisciplinary, patient-centered medical home approach. It is the belief of the residency that preparing professionals across disciplines for this type of practice also prepares them for practice in virtually any other setting, such as rural or remote outpatient practice, urban underserved practice, or third world/international medicine.
Internship Experience
Behavioral health experiences available to psychology interns at Providence Family Medicine Center are broad, comprehensive, and involve an interdisciplinary approach. Numerous medical staff, including physicians, nurses, pharmacists, and social workers, are available to consult with interns as needed. A staff psychiatrist is also available and may provide consultation. The focus of treatment is often chronic disease and psychological disorders, including depression, anxiety, posttraumatic stress, and substance use disorders. The most commonly occurring mental health issues included depression, anxiety, acculturation difficulties, psychological trauma, and bipolar disorders. Specialty clinic experiences are required for each intern and may focus on refugee mental health, maternal mental health, addiction medicine, geriatrics, and/or chronic pain management. Interns are provided with training opportunities that become more challenging and with greater expectations for autonomy over the course of the year. The primary age group served by the site is adults; however, interns may also serve adolescents and families. Interns provide services, such as behavioral health consultation, focused individual/family/group outpatient therapy, consultation with medical providers, crisis intervention, substance use screening and brief treatment, and behavioral health assessment.
Interns are full-time employees of the AKFMR and are expected to work 40 hours per week, Monday through Friday, 8am to 5pm.  During the year, interns will be expected to maintain weekly therapy clinics, weekly behavioral health consultation clinics, co-facilitate groups, provide consultation to interdisciplinary team, and conduct outpatient behavioral health assessments.
Special Requirements of Applicants
Providence Hospital is a drug free workplace. Interns who match with this site will be required to present for drug screening and employee health appointment prior to being employed within the Providence Health System.  All interns must pass the Providence required drug screen.
Prior to beginning internship, all AKFMR interns must pass a background check per Alaska Statute 47.05.300-47.05.390.  This check is conducted by the Alaska Department of Health and Social Services Background Check Unit.  The history of a felony or misdemeanor may result in a fail in this review process and prevent the intern from working at AKFMR.  See State of Alaska Barrier Crime Matrix for a full listing of barrier crimes:
https://www.akcertification.org/wp-content/uploads/documents/Barrier-Crime-Matrix.pdf.
The background check occurs after the Match outcome.
Important COVID-19 Notice: As a condition of employment, PFMC will require all interns to be fully vaccinated.
Staff
Rebecca Robinson, Ph.D. Licensed Psychologist, Director of Behavioral Health, AK-PIC Training Co-Director, Primary Site Supervisor
Virginia Parret, Ph.D. –Licensed Psychologist, Behavioral Health Faculty, AK-PIC Faculty, Primary Site Supervisor
Ray Pastorino, Ph.D. – Licensed Psychologist, supplemental Clinical Supervisor
PFMC/AKFMR Contact Information
Rebecca Volino Robinson – rebecca.robinson2@providence.org
Website: http://www.akfmr.org
Mailing address:
Providence Family Medicine Center/Alaska Family Medicine Residency
1201 E. 36th Avenue
Anchorage, AK 99508