2021-2022 Internship Year Application Process and Selection Criteria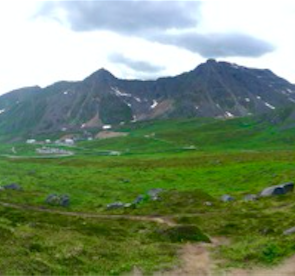 The Consortium will offer full-time positions during the 2021-2022 internship year. Students interested in applying for the internship program should submit an online application through the APPIC website (www.appic.org). Applicants may apply to as many or as few training sites within AK-PIC as they choose. Applicants designate the training sites by selecting the appropriate Match Number when submitting the application. Please note that the Alaska Psychiatric Institute is inactive for 2021-2022 academic year and is unable to be applied to through APPIC.
In addition, sites receiving HRSA funds, including Norton Sound Health Corporation, Providence Family Medicine Center/Alaska Family Medicine Residency and Aleutian Pribilof Islands Association, are only granting interview to applicant who is a US citizen, non-citizen national of the US, or a foreign national who possesses a visa permitting permanent residence in the US.
A complete application package consists of the following materials:
A completed On‐line AAPI (APPIC's standard application)
Cover letter (part of on‐line AAPI) stating your preferred training site(s) and why you are interested in those sites specifically
A current Curriculum Vitae (as part of the on‐line AAPI)
Three letters of recommendation, two of which must be from persons who have directly supervised your clinical work (as part of the on‐line AAPI). Please submit no more than three letters .
Official transcripts of all graduate coursework
For all deadlines, please see the table below. All application materials must be received by the deadline in order to be considered. If applicants are invited to interview, they will be notified by email on or before interview notification date. At that time, they will also be informed of the sites for which they have been selected to interview. AK-PIC will conduct in-person interviews only; no video-conference interviews will be conducted. For those applicants who are selected to interview with one or more of our sites, the interviews will be conducted at a central location in Anchorage, with the opportunity to interview with faculty from each of the selected sites. They may also have the opportunity to tour sites and meet the staff at the local sites and to tour locations outside of Anchorage on a separate day.
AK-PIC Important Dates for 2021-2022 Applicants
Application Deadline
November 15th, 2020
Interview Notification
December 4th, 2020
Interview Dates
January 19th–21st, 2021
Internship Slots Across Sites
for 2021-2022
Alaska Psychiatric Institute – Inactive
Aleutian Pribilof Islands Association – 2
Norton Sound Health Corporation – 6
Providence Family Medicine Center/Alaska Family Medicine Residency – 4